Mechanics, Car Service & Repairs Ringwood
Checking up the health of your vehicle on a regular basis can prevent more expensive repairs down the line. If you feel that your vehicle needs a quick health check-up, look no further than Veloce Automotive. As a family owned and operated business, we offer professional car service and car repairs to our customers across Ringwood and the surrounding suburbs at very fair prices. Our car mechanic team specialises in European car service and is happy to take on car repairs and maintenance service on any make and model.
Logbook Service Ringwood
Is your car still under warranty? Well, if you don't want to avoid the statutory warranty of your car, stop by us for professional logbook service. Our mechanic team adheres to the manufacturer's service schedule and use genuine parts, ensuring that your warranty is protected at all times.
Roadworthy Certificate Ringwood
In the state of Victoria, RWC is needed when a vehicle has to be sold or re-registered. As a licensed vehicle tester, we will check the condition of your vehicle and issue the certificate of roadworthiness, if your vehicle meets safety regulations imposed by VicRoads and is suitable for road use.
Air Conditioning Service Ringwood
Don't wait till the hot days of summer to find out your vehicle's air conditioning unit does not work. Simply take a drive to Veloce Automotive for a diagnosis of your A/C system. We perform any necessary service on compressor, condenser, evaporator, electrical controls and even help you with aircon regas, ensuring proper operation of the unit.
Our other services include vehicle road assistance, tyre replacement service, suspension & transmission repairs, clutch & brake repairs, vehicle diagnosis and performance upgrades, auto electrical services, key replacements, auto glass service and much more.
If you have any queries about our service or wish for a no-obligation quote, feel free to give us a call on 03 8838 8787 or drive straight to our workshop! We are more than pleased to help you in any way we can.
Our
Services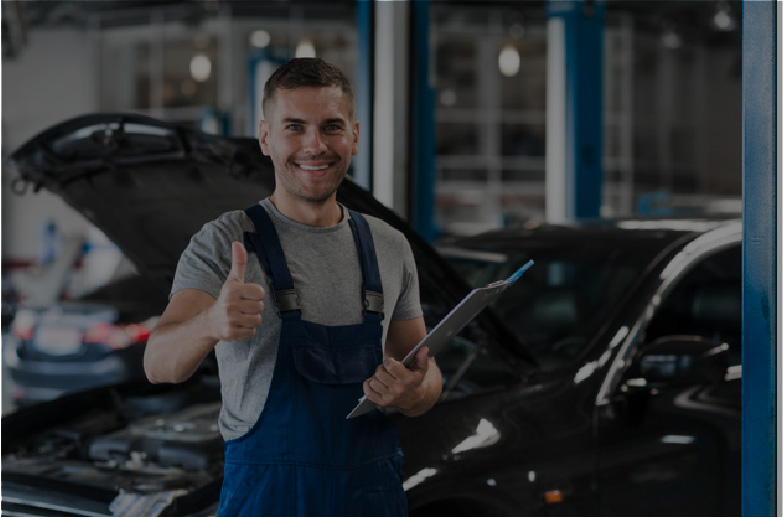 About us
Veloce automotive is based in Ringwood and services the eastern suburbs of Melbourne, owned and operated by Joe Pignataro and Steven Biviano, both Joe and Steve have worked in and managed various automotive workshops across Melbourne and bring 30 years combined experience in brands such as Holden, Ford, Volkswagen, Jeep, Mercedes Benz and Audi.
Learn More
Why
Choose Us

Family owned and operated business
Veloce automotive is a family owned and operated business with our clients (guests) at our highest priority.
Competitive prices
At veloce automotive pride ourselves in suppling our services at competitive prices, Acting as a dealership alternative.
Expert technicians
All services provided at veloce automotive are carried out by highly qualified technicians with a combined 30 years' experience in the automotive industry.

One stop shop
We pride ourselves on providing the complete package when it comes to all things automotive and can provide a wide range of services that suit your needs.

Convenience
We offer a pick up and drop off service in the local area. Use our drop and car service.

Transparency
We are transparent about our process and our costs and keep you informed every step of the way. And allow you to see what work is being done on your car.
How We Work

Choose your service or repair

Pick a date and time

Sit back and relax knowing your vehicle is in good hands
Client's
Feedback
Excellent and prompt service of the highest quality and value I have ever experienced. Gave me a professional explanation of the problems and their service echoed their years of experience. Highly recommend them and will definitely be using them again!
Very professional. Excellent service. Honest and price reasonable. They took the time to explain what had been done to my car. I'll definitely use them again in the future.
Friendly, very helpful & professional. Explained everything in good detail & made me feel comfortable. Great service.
Great service, very prompt and defiantly know their stuff. Very well priced.
Great service!! Knowledgeable motor mechanics that got my car sorted in no time.
Very friendly guys and knowledgeable mechanics 5/5 would highly recommend
Left my VW golf with one of the owners Joe for a service and told him about a noise coming from the engine, after speaking to him I immediately felt that me and my car where in safe hands, he was very knowledgeable and straight to the point, after having my car for a few hours he found that the engine tray underneath the car was broken and rattleing, he called straight away and gave me a few options to fix it depending on how much I had to spend, after repairing it to save me some money he gave the car back within the day, I will definantly be bringing my car back and my wife's car aswell, their customer service was second to none and they had my car back to me quickly and efficiently.
Contact us
33 Palmerston East Road, Ringwood 3134
Australia
03 8838 8787
Feel free to contact us or text us to get a free quote!
CALL NOW - 03 8838 8787